PLAN A VISIT
We Want To Meet You This Weekend!
What You Need To Know
Times & Location
Sundays | 10:45a
Foundations | Wednesdays | 6:30p
Parking
Our facility is located in a shopping center, so there is plenty of free parking!
Dress Code
Come as you are! We have some who attend in shorts and t-shirts, and others who wear button down shirts or dresses.
We want you to feel comfortable!
For the Kids
Our service is family friendly, and we have Kidz Nation available ages 0-12.
Let us know below if you'll have kids with you!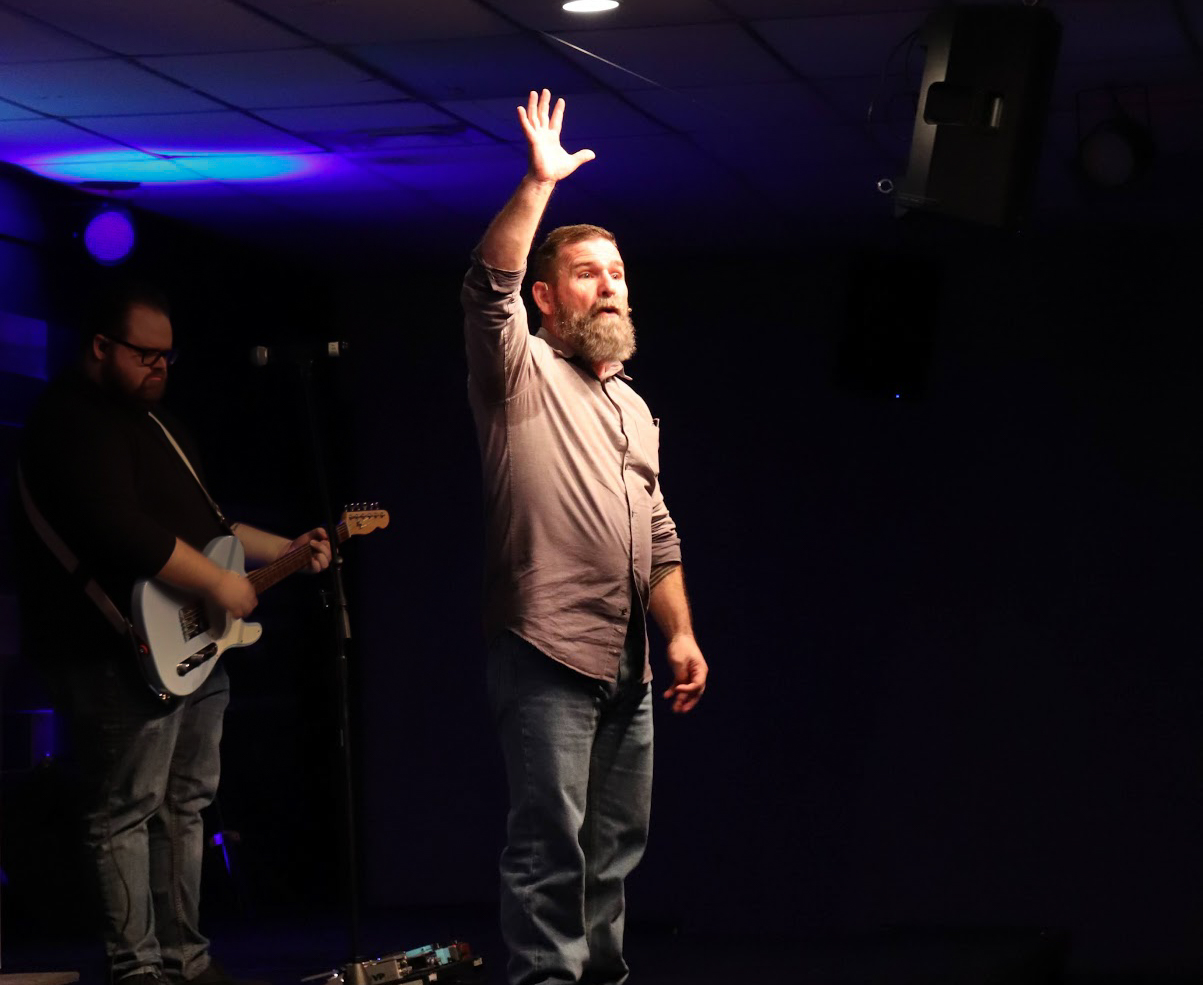 What is an Epic Life gathering like?
An ELC worship gathering is about 75min long. Services start with our worship team leading the church in music - song lyrics are projected onto the screens so you can sing along and/or engage with worship however you feel most comfortable.
After the worship part of service is over, a member of our teaching team will come share an encouraging and inspiring message about Jesus Christ!
What about my kids?
Kidz Nation is available for children birth – 5th grade. We want your kids to be able to learn and grow alongside you, and so kids over nursery age will remain with their family through worship time and be dismissed to their classes where we provide a fun time with Biblical teaching for our students!
What's the culture like at ELC?
Here at Epic Life we understand that there are no perfect people, but we are all striving to be a little more like Christ and live out this life that we were created to live!
Our goal is to be welcoming and to build a community of believers, worshipping and living life together.
Let Us Know You're Coming!
How Can We Help?
Let us know if you have any questions or would like more information about ELC! Send us a message and we'll get back to you as soon as we can.